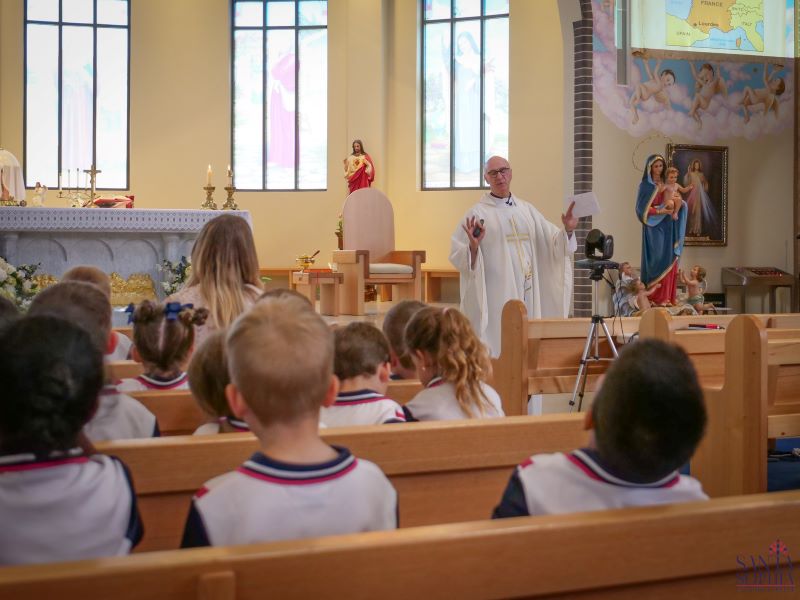 "In a Catholic school, we believe the the school year doesn't officially begin until we have our Opening Mass!" - Mr De Vries
On Thursday 4 February, we had a beautiful celebration of Mass to open the school year in the Secondary Campus. In his homily, Fr Carlos told us that God made each of us to have a mission, and while we're young, we should try to discover what that mission is. What an inspiring message as we begin another year of exploring and learning!
On Thursday 11 February, our Opening School Mass in Primary was celebrated and on a very special day - the feast of Our Lady of Lourdes.
Our school is growing fast with a number of new teachers coming on board in the past 12 months, so we took both these opportunities of our Opening Masses to give them a special gift and blessing for the 2021 learning year.
As always, we are appreciative of Fr Carlos and Fr Omar of Our Lady of the Angels Catholic Church - Rouse Hill for coming to celebrate these two very special occasions for us.