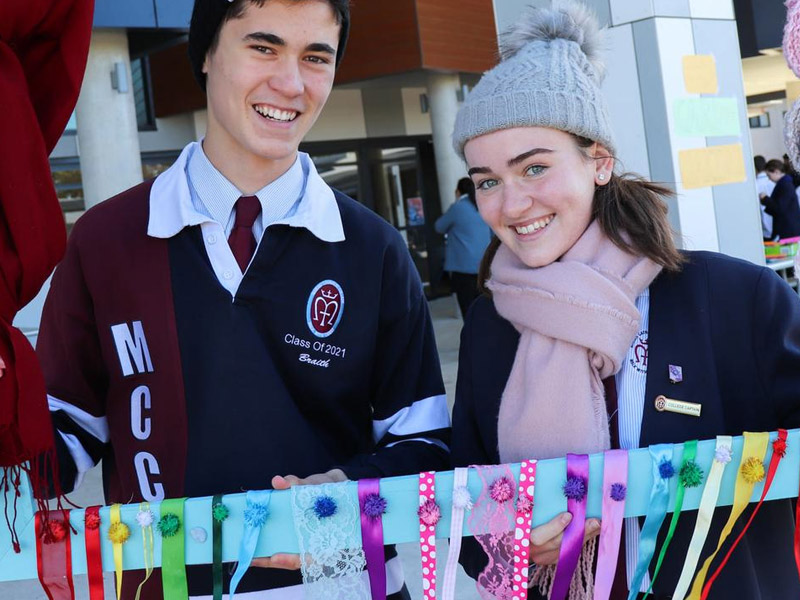 School captains Aisling Collins and Braith Sandy share their experiences of home schooling
While school students are finishing their eighth week in Sydney's lockdown and year 12 are in the midst of their HSC, local Hills school captains and principals have offered some tips and words of encouragement during this period of uncertainty.
Marian Catholic College school captain Aisling Collins
What's been the most challenging part about lockdown for you?
Our HSC journey is difficult despite being isolated in lockdown from the normalities of our day-to-day lives.
The inability to visit friends and extended family, be present in the classroom and participate in sport, makes socialising and creating a balance between school and personal time extremely difficult.
What does a typical remote learning school day look like for you?
After having a much longer sleep than normal, my family and I enjoy breakfast together before beginning class.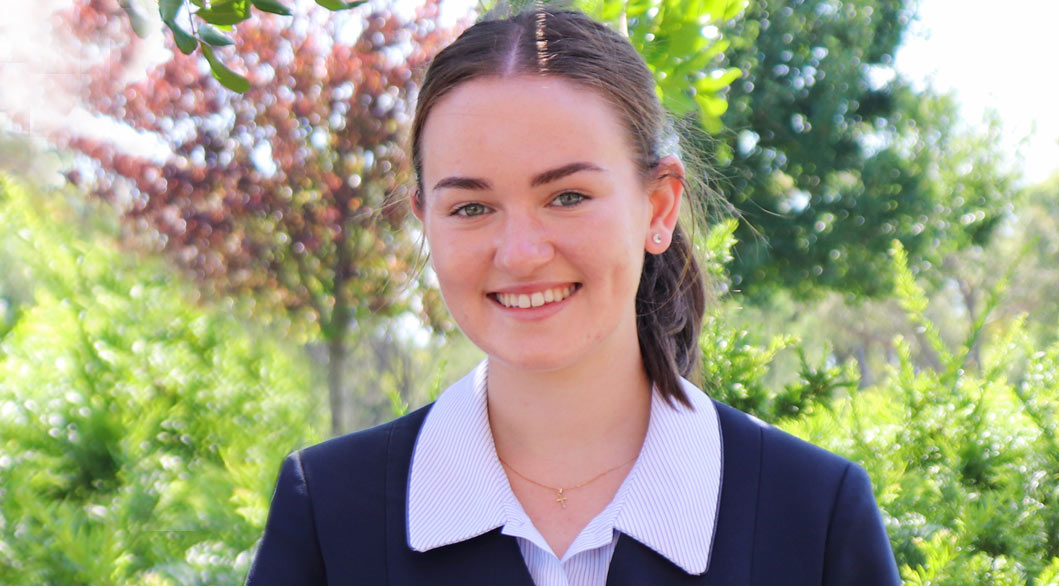 School captain Aisling Collins
During Zoom lessons, my teachers have become extremely creative in order to engage students, for example, using kahoots, quizzes and break-out rooms. This has given me the opportunity to connect with my peers and enhance our interactions within class.
Remote learning has also enabled us students to have a degree of independence with our preparations towards our upcoming exams.
It is also a time my family plays board games or goes for a quick walk in the neighbourhood.
What helps you personally get through remote learning and lockdown?
Ensuring I maintain a balance between school study and personal downtime has always been a priority, but has become even more important for my mental health and wellbeing during remote learning and lockdown.
Personally, taking breaks to engage in hobbies such as baking and exercising and reaching out to speak with friends, family and teachers has helped me to feel at ease and supported during remote learning and lockdown.
My school has also provided me with support and understanding through the modified length of lessons, wellbeing day and compulsory zooms per lesson, but especially the ongoing support and concern that teachers and staff members show. And the occasional chocolate bar always helps!
What tips would you offer other students in year 12 at the moment?
It is extremely important to take breaks away from our devices and desk.
Go for a walk, bake or cook something in the kitchen or watch your new favourite lockdown TV show – without feeling guilty!
We all need to prioritise our wellbeing and mental health especially during our HSC year and now more than ever during this pandemic.
This is not only going to assist in alleviating the stress we all have towards exams and the uncertainty of the future but enhance our productivity when we return to our study.
Attempt to break down your tasks into smaller and more achievable actions and try to remember all of the support systems that are available to you including family, friends, teachers and the various online counselling services.
Marian Catholic College School Captain Braith Sandy
What's been the most challenging part about lockdown for you?
The most challenging aspect of the whole lockdown definitely has to be the social isolation from the school environment.
Not being able to see my friends and teachers each day has been challenging especially knowing that this will be our final year at school and therefore we may never get to experience the school lifestyle ever again.
What does a typical remote learning school day look like for you?
A typical day in remote learning always starts with an early morning to get some study in before class. I also aim to start my day off right by consuming a healthy breakfast – usually scrambled eggs with toast – and making my bed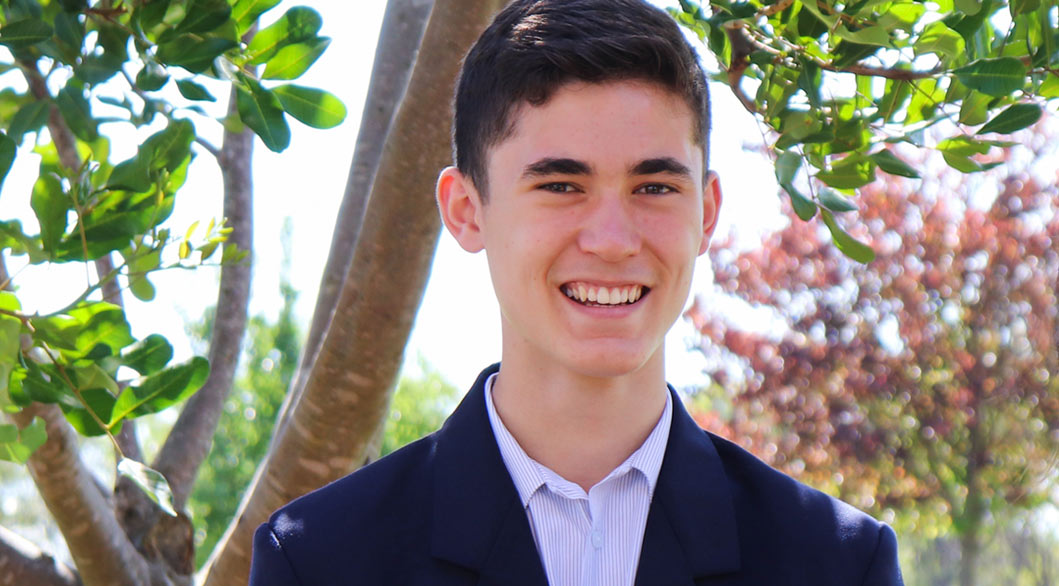 School captain Braith Sandy
At recess and lunch I will often try to get away from the computer screen and move around, usually by playing a game of squash in the garage with my sister or going outside to play with my dog.
After school I will then go for a run before studying for the rest of the day to prepare for the upcoming assessments.
What helps you personally get through remote learning and lockdown?
My family, friends and physical activity has definitely helped me get through the current remote learning and lockdown.
My family and friends have helped support me throughout lockdown to remain positive and motivated towards my studies, whilst also showing a continual care for my mental health.
Physical activity on the other hand has been a great way to get away from technology and be able to focus and improve my personal self.
What do you and your classmates/friends do to still stay connected during this period?
During the lockdown, my friends have remained in touch through regular discord calls to either study or just talk in general.
Commonly, our favourite thing to do is to watch the Premier League on a Saturday night together over discord.
What tips would you offer other students in year 12 at the moment?
In regards to the upcoming assessments, I would encourage all students to try to remain positive towards their studies. I do understand that this period of exams is stressful, however, try to trust in yourself, your ability and your preparation in order to achieve your best personal result.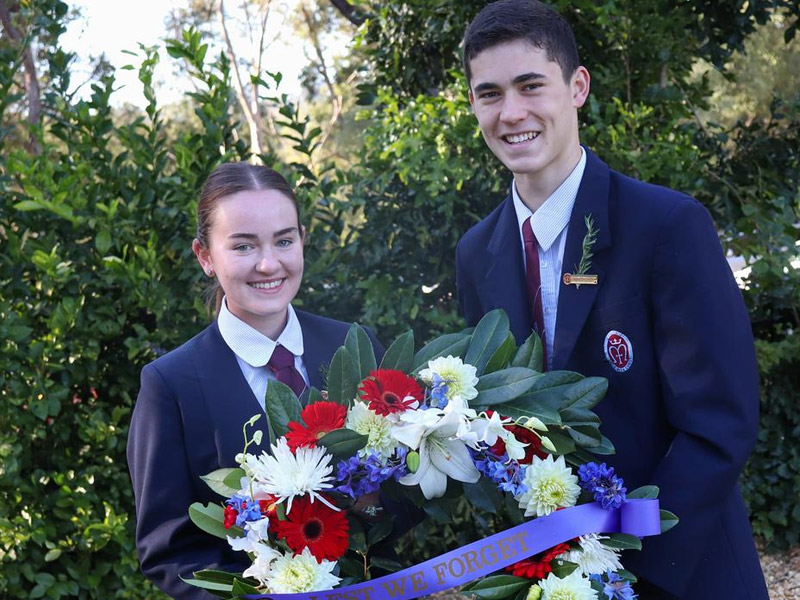 School captains Aisling Collins and Braith Sandy
For lockdown, I also think it's important that year 12 students try to use this opportunity to improve themselves as an individual.
Whether this be physically through going outside for a run, or mentally through taking some time for yourself by binging on Netflix or reading a book, I truly believe it's important that you can come out of this lockdown period and be able to recognise a growth in yourself.
Anything else you'd like to add?
Remember to take the time to reach out to others to make sure that they're doing ok. This can be as simple as sending a text message, making a phone call or sending a Snapchat to someone which takes no more than 5 minutes out of your day.
You never truly know the impact such a small act of kindness can have on the lives of another person.
Hills Adventist College principal – Carlie Deppeler
This is such a difficult time for everyone, and I would like to encourage parents in this journey, and recognise the amazing job they are doing to support their children's learning, emotional wellbeing and physical needs all while trying to manage their own workloads, anxieties and general wellbeing.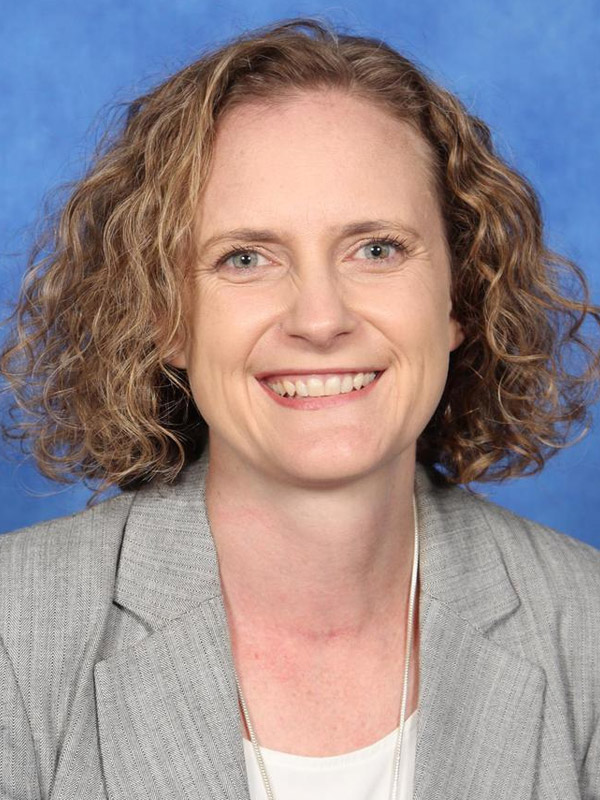 Hills Adventist College Principal Carlie Deppeler
My top tips:
Have compassion for yourselves and for others – adjust your expectations as we all learn together what our children and ourselves are capable of in this environment. Some days, and for some students, just attempting a task might be a reason to celebrate.
Celebrate the positive – Ask your child or yourselves every week "What have you done this week that you are proud of?"
Find structure – Children of all ages and many adults thrive with structure, so find a way to create a sense of certainty in the day, even when the world around us seems so uncertain and unpredictable.
Find some time for fun – While so many of the ways we create memories with our families are not possible right now, it is important we try and create our own positive family memories of lockdown by playing games, creating a family challenge or just getting outside and exercising together."
Oakhill College principal – Brother Steve Hogan
This time is a wonderful opportunity to strengthen and rebuild family relationships and find comfort and security in what truly matters: love and kindness, home and family, health, and wellbeing.
And we must then live each moment of every day in confidence knowing what matters has not changed and that the tomorrow we seek, will come, and we will be much richer and wiser because of what we have learned and created in this extra time we have.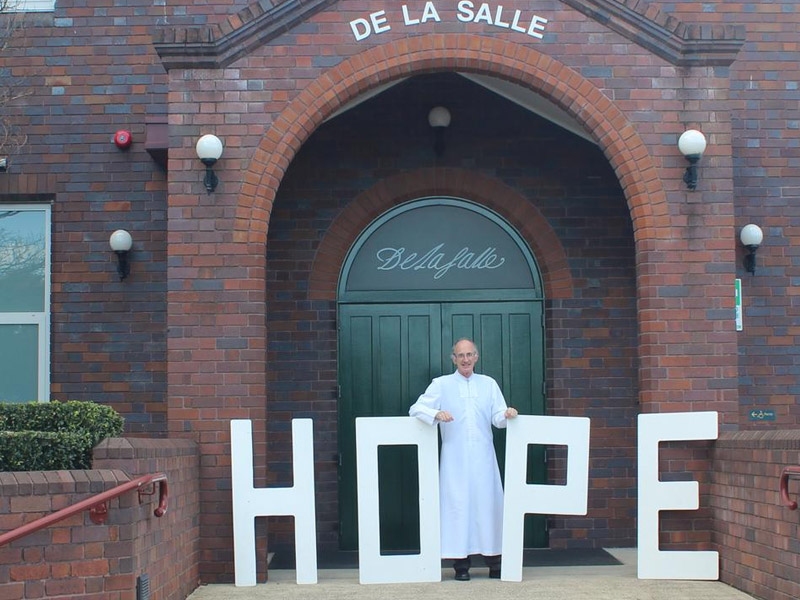 Oakhill College principal Brother Steve
My Top Tips:
Reframe the situation, look at the lockdown not as adversity, but opportunity. An opportunity to use the extra time we have without normal routine, to do new things, explore, invent and delve into areas of interest.
Maintain a routine each school day: breakfast, uniform, class at 8:35am until 3.15pm.
Get involved in all the activities and competitions each week produced by the Mission Service Team, Lasallian Youth Ministers, the Sports Team, the Library Team including Read-to-Succeed initiatives, and the Deans, such as the MasterChef Challenge, top tricks …
Give yourself some screen free time each day
Stay active by enjoying the outdoors
Keep in touch with online with friends and family
Do something you enjoy each day
Be good, be kind, be loving: find ways for random acts of kindness for family members and friends. Reach out and check in on at least one mate each day, asking RUOK?
Hills Grammar principal – Michael Smith
Principal Michael Smith shared an Oscar Wilde quote, "What seems to us as bitter trials are often blessings in disguise."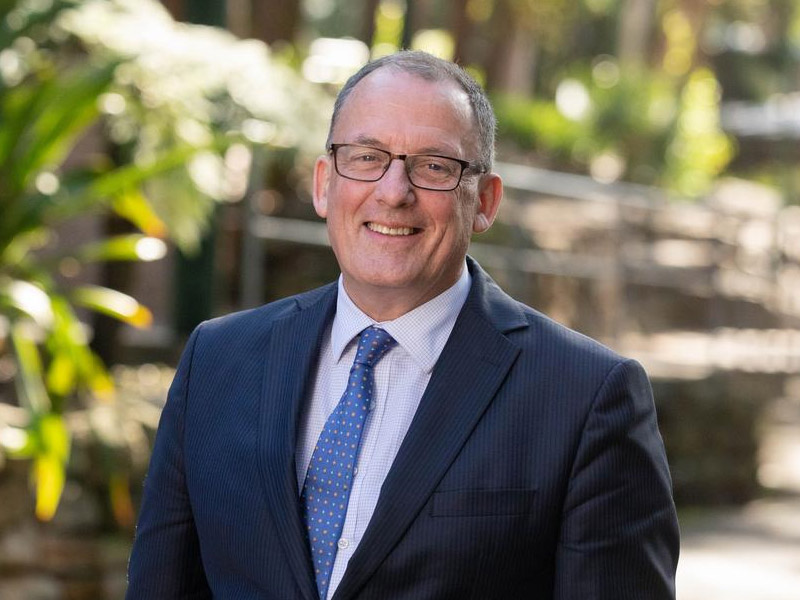 Hills Grammar Principal Michael Smith
My Top Tips:
Be kind to each other – your parents, siblings, teachers and peers – work together!
Take plenty of breaks from screens. With students required to have more screen time for their formal learning, it is important to ensure there are lessons and time away from the screen.
Maintain a routine, working to a timetable for classes, breaks and pack a lunch. Log out at the end of the school day
Participate in a community challenge to feel connected with others. Hills Grammar are currently encouraging our students to make origami hearts with our aim to fill the oval when we can all be together again. Our hearts will then be donated to local aged care facilities to share the joy in our community.
Check in on your friends and family and stay connected. This is so important for our wellbeing and mental health.
Keep active! Our co-curricular team have put together an array of ideas for our community to get involved in from home – ideas include mini Olympics, a ninja course, online yoga class or try a new type of exercise.
Check in regularly with your mentors and teachers, let them know how you are feeling and if there are any additional ways that they can assist you.
Express your gratitude and say thank you to those who are supporting you!
James Ruse Agricultural High School principal – Rachel Powell
The main message we share with our students is to 'stay in the moment'. We are encouraging students not to worry about things that they cannot control, which I know is hard because it is natural for us all to be worried.
It is natural for us to be stressed about things we cannot control and as adults we have a bit more experience of this, but young people can tend to have a series of 'what ifs?'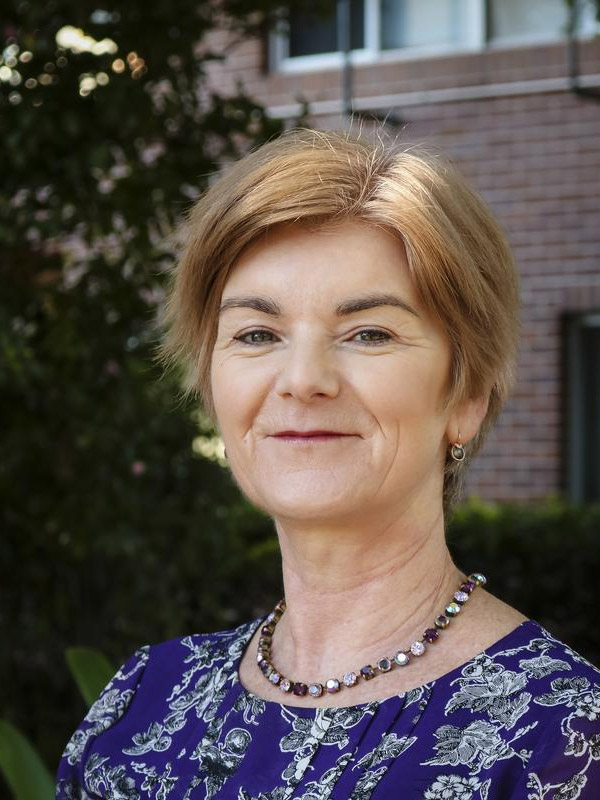 James Ruse principal Rachel Powell
My Top Tips:
Keep to as much of a usual routine as you can – sensible bed times and getting up with enough time for breakfast and getting ready for school before school starts.
Eating regularly and healthily and drinking lots of water.
Stay in touch with friends
Use the extra time you have gained from not having to travel to school to enjoy your hobbies, develop a new skill or enjoy a new passion. We have students doing all sorts of interesting and creative things in the extra 1-2 hours they are gaining each day.
To the whole school community we want to them to stay connected and communicate with us about any concerns they have about themselves or their classmates.
All of our families have received a phone call from school to ask how they are all travelling and we have asked parents to let us know if they have any worries about their children.
I am very proud of the whole James Ruse school community – staff, parents, carers and students – who are working collaboratively to ensure our students are valued and cared for, especially at this challenging time.
Gilroy College principal – Cheryl Merryweather
During times of adversity it's important to remember that we are a community. We are doing this together and we can help each other. We can reach out when that sense of isolation or anxiety bubbles to the surface. The tools may not be the same but through the ingenuity of human beings we have online options like Zoom, Google Classroom, email and a wealth of other methods to connect.
Celebrate the positives – we have more time with family, less 'white noise' in our surroundings, we can focus on ourselves for a while without having to make excuses or choices.
This time has given us insights that often we don't see in the busyness of our day to day lives. We have so many things to cherish that bring light and joy.
It's time to understand the important role that each of us play in the lives of others, a simple phone call to a friend at these times can change a life.
The school plays a big part in all of this. We've learnt to be agile and adaptable in our approach to curriculum delivery to maintain continuity of learning.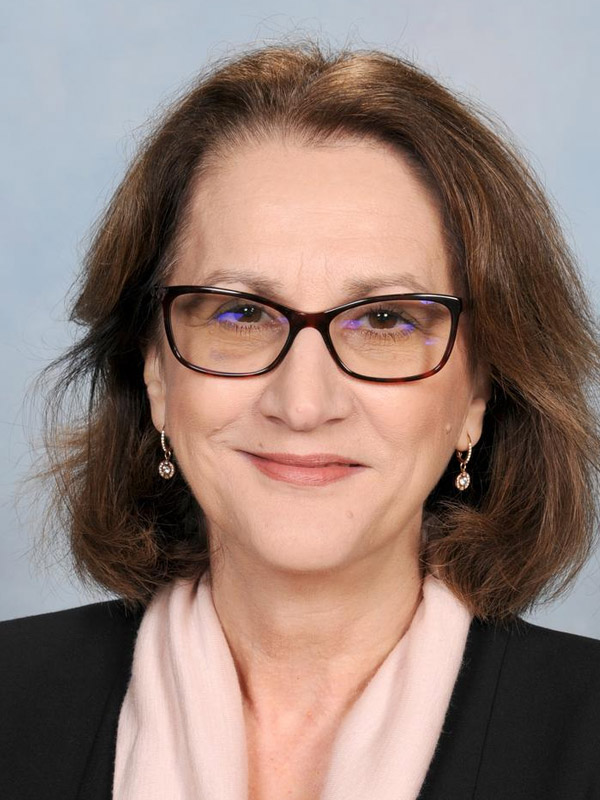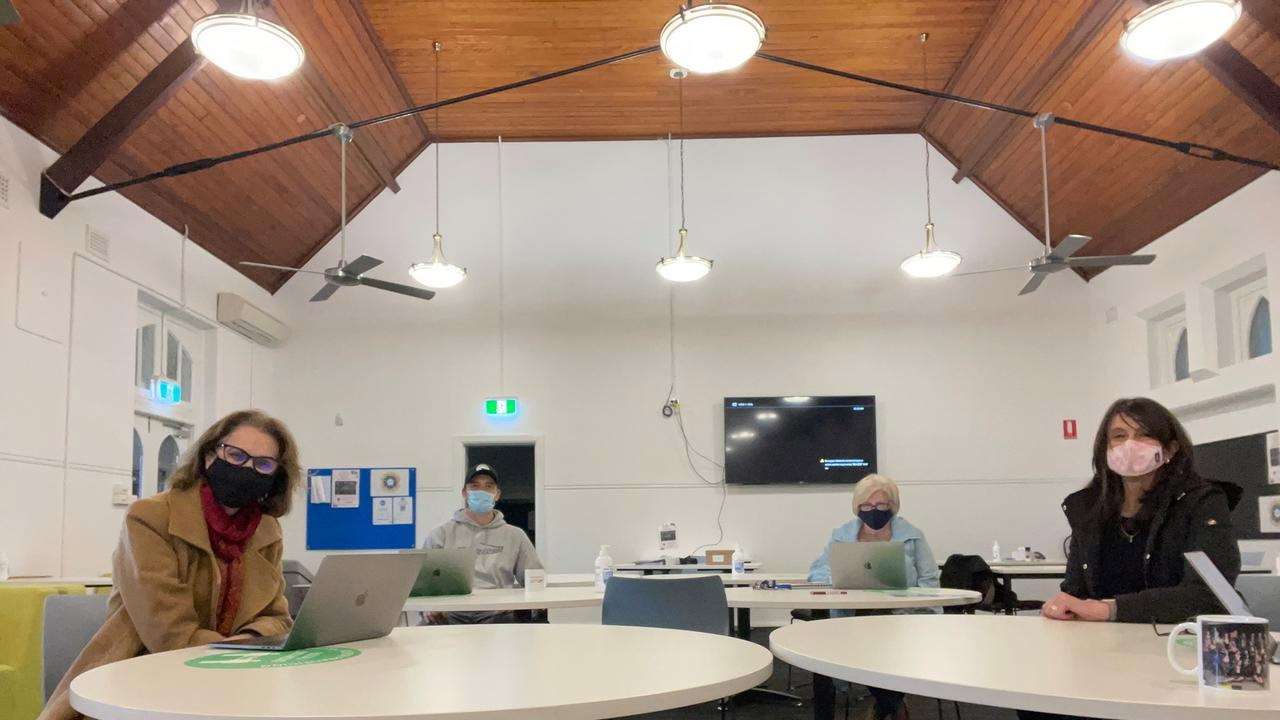 Remote learning at Gilroy College
My top tips:
Keep a routine – get enough sleep, eat well, exercise regularly, spend time with your family and communicate with your friends.
Focus on the positive.
Reach out when you need to as we are in this together
For year 12 students: You can do this. Remember you are strong, compassionate young adults who can overcome any challenge life presents. Don't underestimate yourself, remember what A.A. Milne wrote, "You're braver than you believe, stronger than you seem, and smarter than you think."
Santa Sophia Catholic College principal – Mark De Vries
We are all in this together and the lockdown will eventually end. We are blessed to live in Australia where the opportunities are endless. Be kind to others and also notice the kindnesses enacted by others.
When you replace "why is this happening to me?" with "what is this trying to teach me?" it provides us with a more hopeful lens to see through as we go through these challenging times.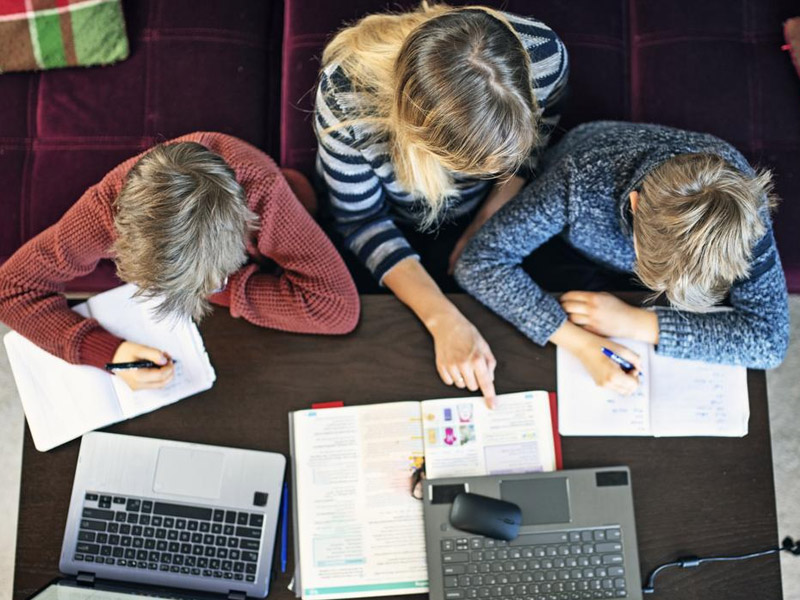 Mother helping sons with homeschooling at home during Covid lockdown.
My Top Tips
Keep to a daily routine of study
Ask your teachers for help if needed.
Have a break from screen time (do things you enjoy; read a book, do some exercise, have fun with your family)
Engage in extra fun activities at home: National Science Week, Book Week, Fitness challenges, Dress up days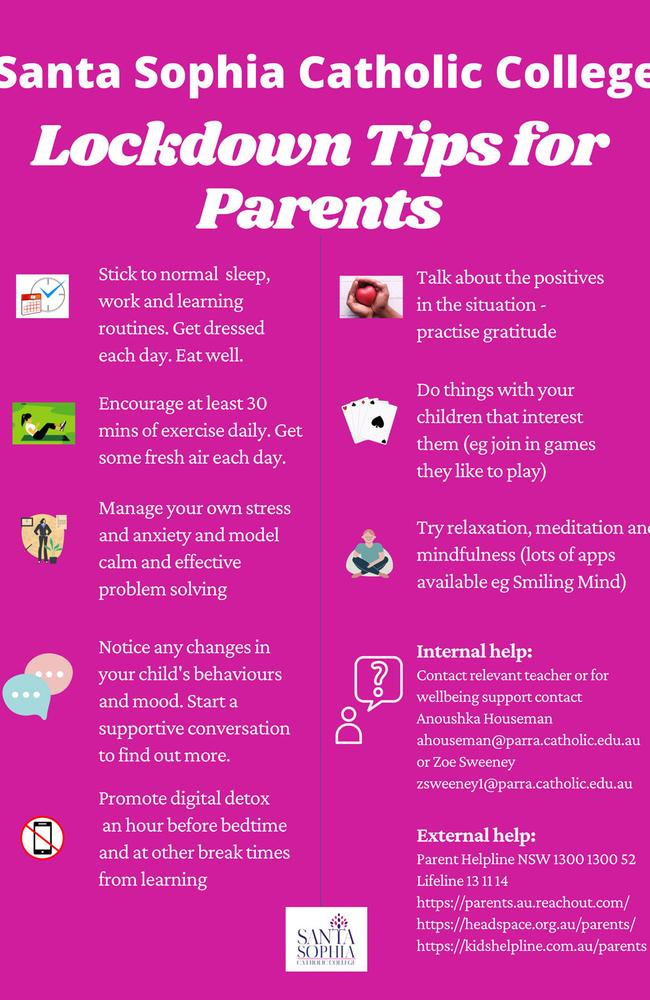 Hills schools: Top tips from principals on homeschooling
A message to year 12 students
The HSC is important but not everything. There are many pathways to careers and further study that do not rely on ATARs so never give up!
Write some short and long term goals
Notice the positives in your life and practise gratitude daily
Take one day at a time
Keep to a daily study schedule
Maintain a healthy balanced lifestyle (study, exercise, eat healthy)
Stay connected digitally with friends
Find a way to have fun safely – rediscover board games, card games etc
Marian Catholic College principal – Jayne Campbell
Through regular, effective communication, and mutual support, together, we will succeed throughout this period of online learning.
This COVID-19 challenge is no greater than ones we have overcome before; it is just different and we are resilient and versatile enough to deal with whatever comes our way.
We are very mindful that it is not just about keeping the learning agenda going.
In fact as the lockdown period extends, we are increasingly focusing on the well-being and mental health status of our students, families and staff.
We are providing proactive support, building in breaks and being creative in setting activities and challenges, not only as diversions from the current circumstances, but also as ways to nurture the other core aspects of "school" that make life at Marian, a unique experience.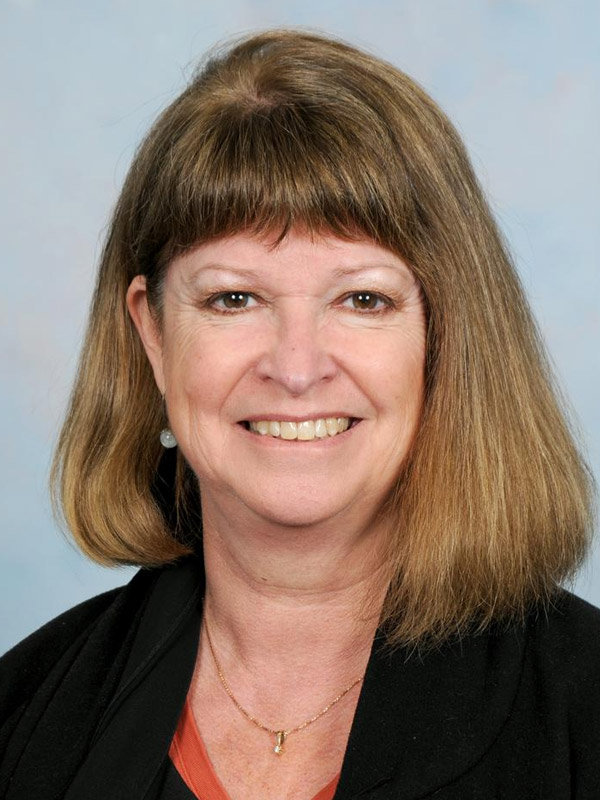 Right now, so much of our world is outside of our sphere of influence and we have no certainty about when our situation might revert to some semblance of normality.
The strong message we have to keep giving is that we have to remain focused on those aspects of our lives and learning that we can control.
We have to incorporate a sense of certainty into our day by following some routines and we have to value what really matters – our families, our friends, our health and our well-being.
We have to use technology to lessen our sense of isolation and to keep connected to those we love and care about.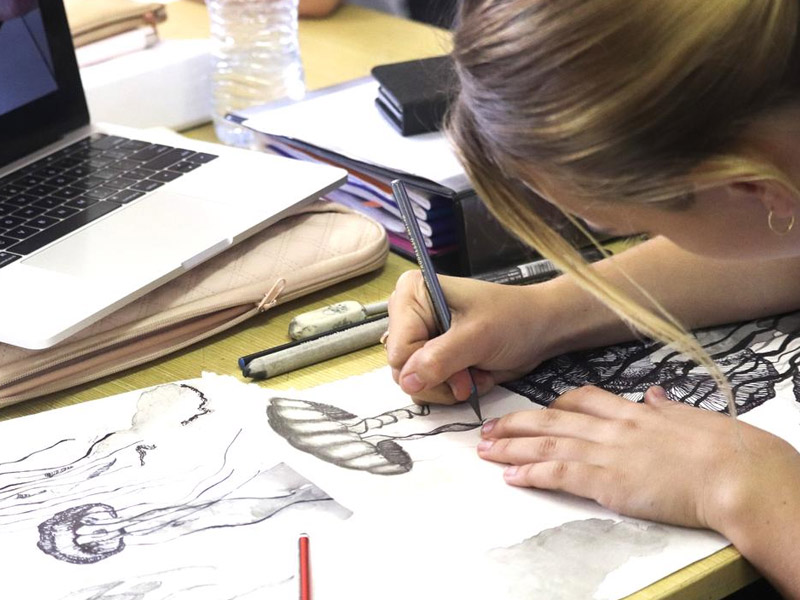 Marian student draws while studying from home
Words of advice to year 12
As you prepare for the final school-based assessments, I want to tell you how absolutely impressive you have been and how incredibly resilient you have shown yourselves to be, especially during this term. You have stayed engaged and focused on what you can control.
Most of Year 12 will know how much inspiration I have taken from the role model of leadership, provided by Nelson Mandela, the revered activist against Apartheid and former President of South Africa.
Again, I want to draw on his words to frame my message to our HSC cohort.
Mandela said, "I never lose. I either win or learn."
So, while the upcoming assessments are important, don't let yourselves feel overwhelmed by them. Use them as an opportunity to prove what you already know and can do, because of all your hard work – that is a win!
But also use the assessments as an opportunity to learn what more you need to revisit, to deepen your understanding and skills, to set yourself up for the HSC exams next term.
St Bernadette's Primary Castle Hill Principal – Bianca Cooke
In this trying time, we need to maintain a sense of positivity and hope. We will get through this Covid lockdown and we will return to school.
We will play with friends again and visit our relatives. We will go back to weekend sport and eating out at cafes. We will be able to go to weddings, birthday parties and celebrate together at Church.
We need to be kind and considerate of others and not feel too sorry for ourselves.
Yes, lockdown is hard though we still have so much to be grateful for – we have outstanding online educational experiences and dedicated teachers, we have access to world class healthcare, we experience love from family and friends.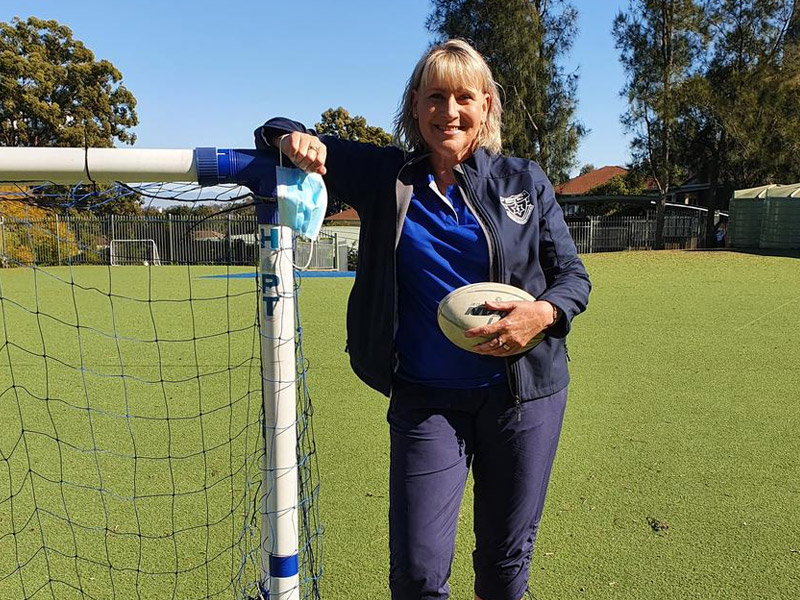 St Bernadette's Primary Castle Hill Principal Bianca Cooke
Being at home and away from school for such a long time is challenging for all of us. There are some easy things that you and your family can do to make this situation more bearable.
You can spend some time outside being active such as going for a walk, riding your bike or scooter, shooting hoops, doing some gardening, jumping on a trampoline or playing games like hide and seek with your siblings.
You can do some fun indoor things too. Watching TV, Netflix or playing games online (with adult supervision) can be fun sometimes though we also need to spend time away from devices.
Why not try some of these suggestions: put on some music and dance, do karaoke, bake a cake, create a lego masterpiece, practice your drawing, write a letter to a relative that needs posting with a stamp 'the old fashioned way', play a card or board game, build a lounge room cubby house with blankets, make up your own indoor game or read a book.
Having a conversation with others always helps me to feel better. We can chat to our friends or extended family members over the phone or face to face in a virtual way. That helps us to feel connected to others and to realise that we are 'all in the same boat' and feel the same way about lockdown.
Christ the King Primary principal – Tony Hughes
Throughout lockdown and online learning at Christ the King our students are into a routine for their school day at home.
Our students have been encouraged to establish a learning space where they can work and take part in zoom sessions with their teachers.
Establishing a daily work routine and following a timetable each day has contributed to a positive and worthwhile online learning experience.
Our students have got themselves into the habit of beginning the day with a zoom meeting, responding to feedback and corresponding with their teachers through google classroom.
Learning through online workshops and participating in weekly wellbeing theme days has made remote learning easier and enjoyable.
My message to my students, staff and families is one of thanks and congratulations for how our school community collectively has contributed to successfully adapting to remote learning.
To all members of CTK, you should be commended for your commitment, patience and enthusiasm for taking remote learning "head on" for the second time in eighteen months.
I encourage you all to make the best of a difficult but manageable situation we are all enduring. Believe in your own ability, follow the directions of your teachers and parents and do the very best you can . When this is all over we will be better people for the experience.