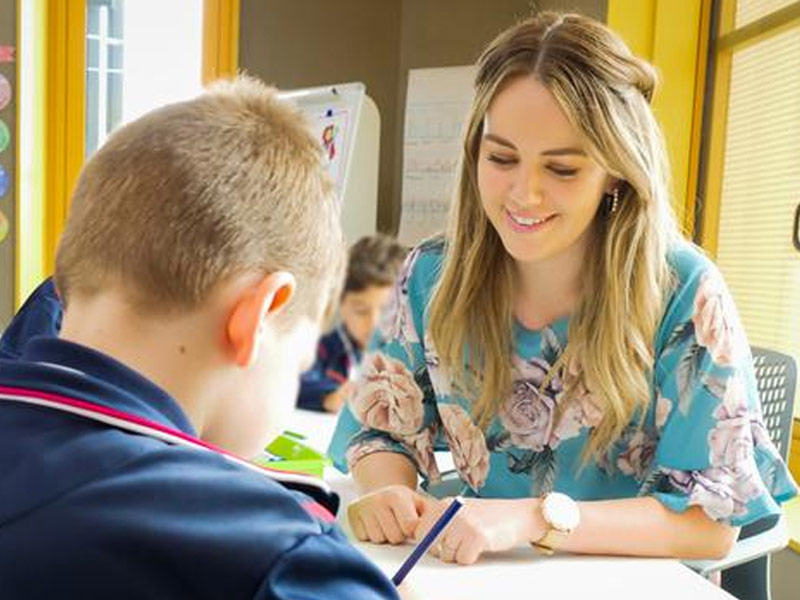 Georgia Fitzalan has taken the title of Best Teacher in The Hills.
The Best Teacher in the Hills area has been nicknamed 'Miss Honey' by her pupils' parents, after the beloved Roald Dahl character.
Hills Shire Times chatted with Miss Georgia Fitzalan of Santa Sophia Catholic College this week about the type of person it takes to teach a room of five year olds.
Q: What is the funniest thing a pupil has said to you?
Georgia: Every time a child calls me mum. That happens a lot in kindy. I get called mum about 20 times a day. I think that's what's nice about being a kindy teacher – they really look up to you.
Q: What's the hardest lesson you've learned while teaching?
Georgia: The most important thing for me is making sure you're that champion for every child. Someone who's going to advocate for the students themselves.
That links back to a little quote I've always lived by and it's Rita Pierson who says, "Every child needs a champion – an adult who will never give up on them and understands the power of connection."
So, I think the challenge is building those relationships to start with so that all good teaching and learning can happen from there.
When you've got little people that come from all walks of life, it's just lovely building that relationship and that's where the good learning happens.
Q: Which teacher inspired you most as a kid?
Georgia: My mum's a teacher, so growing up I was always in classrooms as a student but also before and after school. I would see my mum planning lessons, marking, contacting parents.
She was always showing me the work ethic of a teacher. She taught me that teaching is a work of the heart.
Q: We've heard that the parents have nicknamed you Miss Honey. Why is that?
Georgia: That's beautiful! I've never heard them call me that.
For the parents in my class, I see their children as their most precious treasure. And when they send them to school, I've got to look after and nurture that treasure and teach the whole child.
It's not just about the curriculum. It's about the social and emotional needs of the children. Some little kindy kids on their first day, just getting them through the gate.
Q: Why should someone become a teacher?
Georgia: For me, teaching is a vocation. I work in a Catholic school so a big part of that for me is my vocation to be a witness to my faith as well.
But anyone that has a passion for learning, they see themselves as a learner and they want to inspire little people to love learning as well.
And someone who really wants to listen to little people. Little people have a lot of knowledge, a lot of questions and when you listen to children and their wonderings, that's what's going to help them be their best selves.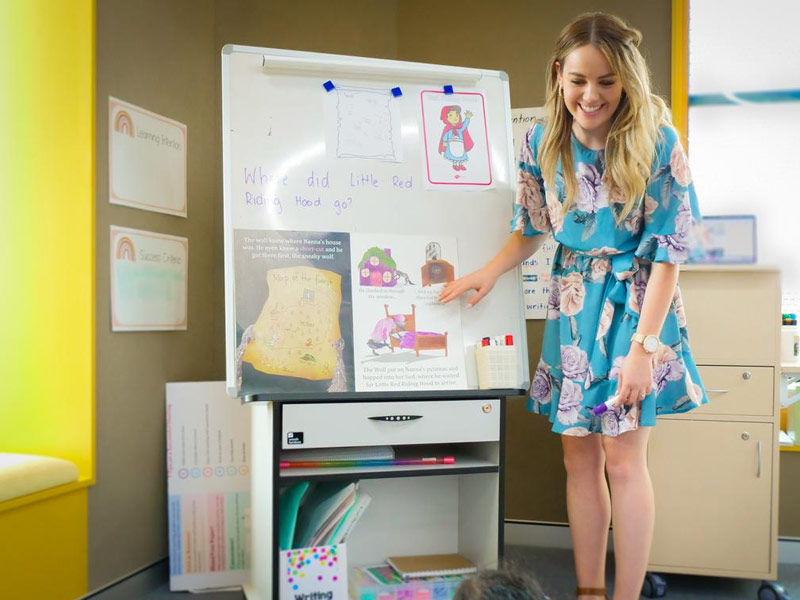 Georgia Fitzalan has taken the title of Best Teacher in The Hills.
Our Best Of series champions these everyday heroes who help make our lives a little bit better - from sport coaches to mechanics to cake decorators.
Keep following this fantastic search and keep supporting your local winners, because we'll be on the lookout for the Best Christmas Decorated Shop in the Hills area soon.
The Top 5
| | | |
| --- | --- | --- |
| Top 5 | Name | School |
| 1 | Miss Georgia Fitzalan | Santa Sophia Catholic College |
| 2 | Mr Andrew Baker | St Michael's Primary School |
| 3 | Marie Orehek | St Michael's Primary School |
| 4 | Julia Morris | St Madeleine's Primary |
| 5 | Sharon Wunschel | John Palmer Public School |