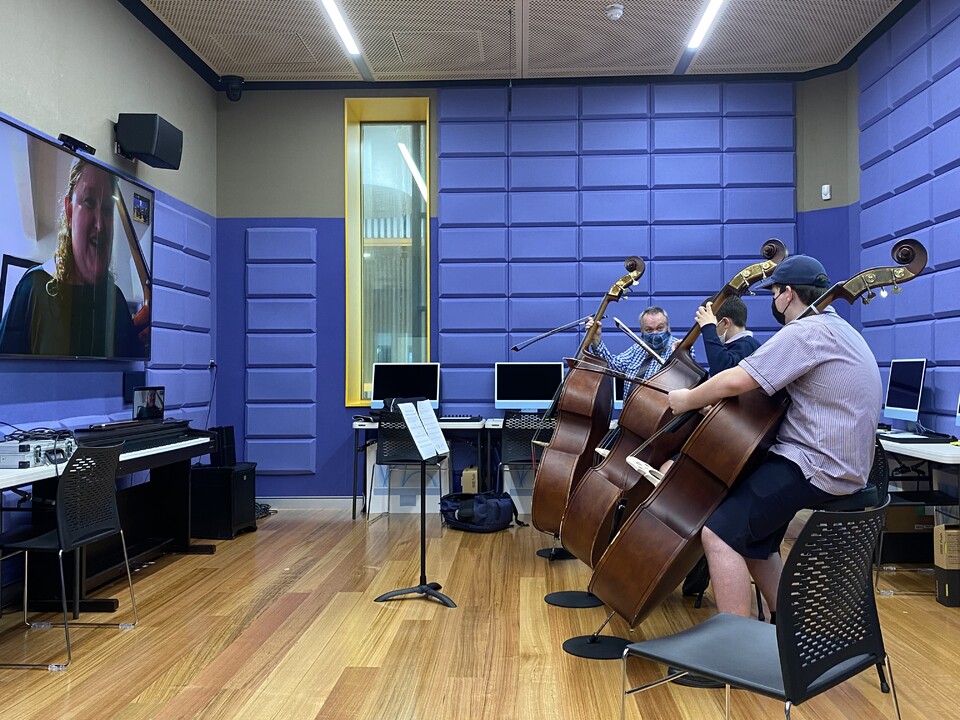 By Mr Phil Rooke
At Santa Sophia Catholic College, not only have we returned from over a term of lockdown and remote teaching and learning in our music ensembles, but we have returned to a brand new school campus and a brand new performing arts hub. What an exciting learning adventure!

As music coordinator in a brand new school, I face not only the challenge of building our classroom music programs but also meeting the needs of our students in co-curricular music learning - finding new ways of connecting students with specialist teachers and building those skills and knowledge of playing an instrument. This building of skills and knowledge in our instrumental playing will then flow through into our ensembles and the music classroom - especially our stage 5 & 6 elective music programs.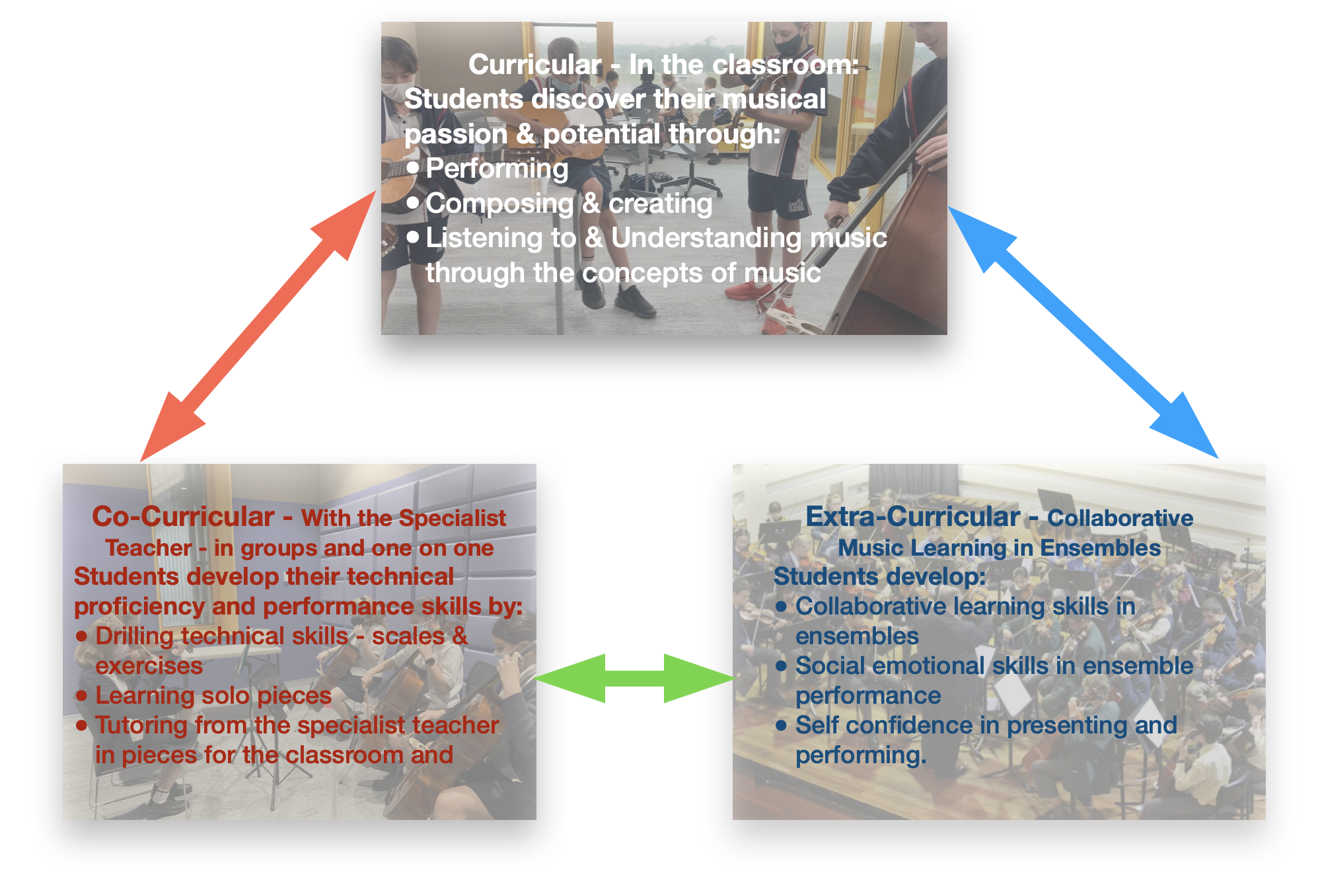 It comes down to motivation and opportunity - showing students the end goals and introducing them to role models; exemplary visiting teacher artists with learning stories of their own. Seeing the exciting life and career paths that music can provide!! We will build the ensembles and choirs to provide those life shaping performance and learning opportunities - BUT we need to do the work together!! This is how I came up with the concept of bringing in Visiting Artists remotely for the first in a series of masterclasses.

Introducing our guest visiting teacher artist - Dr Emma Sullivan: Principal Bassist with the Melbourne Chamber Orchestra


I first met Emma when she was in year 4 at Fairholme College in 1992 - almost 30 years ago. Fairholme College was one of the first schools to introduce a class strings program - all the girls in year 4 played violin as a class. However, Emma was an exception to the rule. I'll let her tell her own learning story (2 minutes 20 seconds):
So…… what was a negative experience in year 4 - a car accident - turned into a life changing experience and a learning opportunity. I remember clearly, every day through year 5, Emma would come to the staffroom in the morning and ask if she was ready to start playing the double bass. I think from memory that her father bought her a half size bass and of course, she became the bassist in our primary school orchestra and then lead bassist of the senior orchestra as it grew.
The reason for telling Emma's story here and conveying it not only to our Santa Sophia Bassists but all our music students is to demonstrate how we can face our challenges, grab learning opportunities when they come our way and this can indeed be life shaping and life changing.
The students and teachers agreed that the following lesson with Dr Sullivan was indeed a great learning opportunity. Who knows? Perhaps this learning opportunity (The double bass masterclass) will sow a seed of learning for one of our young bassists.
David (Yr 8): "Thank you Dr Sullivan…. You have given me more confidence and courage with my bass playing"
With more visiting artists masterclasses - both remote and in person - in the planning for 2022, our students will encounter role models who have made music performance and composition their life and work and show us that facing challenges and embracing learning opportunities can indeed be life shaping and life changing. Let's do the work together.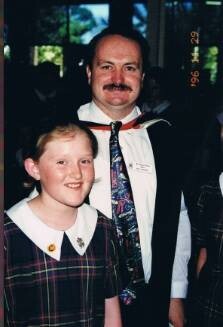 Emma in Year 8 just after the orchestra played for speech day in 1995 - my last day at Fairholme College.