Inspiring students to explore, innovate and thrive
The School of Genesis is the beginning of the educational journey at Santa Sophia Catholic College.
For CELC | Inquiry Pedagogy: Play Based Inquiry
During their early stages of school children require a dynamic, multi-sensory environment in which to learn and grow. Their bodies and brains are developing quickly and require a lot of movement and activity for their healthy growth. For this reason our early years learning styles include:
Spiritual formation for the young mind
purposeful, personalised and meaningful play
movement games and kinaesthetic activities
active music, singing and storytelling
art and craft activities
Play based inquiry is the pedagogical approach in the School of Genesis. This method of instruction not only targets the foundational knowledge and skills of literacy and numeracy but also creates a sense of wonder and curiosity through an inquiry play based learning approach. Learning in the School of Genesis is experiential with an emphasis placed on child-initiated, spontaneous and open-ended creative play experiences and artistic expression.
Our classrooms and play areas are purpose-built to support the outcomes of our early childhood program – striking the perfect balance between capturing the wonder and enchantment of childhood with a learning environment.
Our creative learning spaces inspire our students to explore, innovate and thrive in their learning adventure.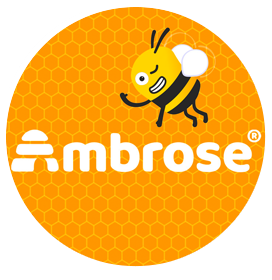 Don't miss out on a place!
Start the enrolment process into our Early Learning Centre (The School of Genesis) today.
Run by Ambrose Centres, a social enterprise of the Catholic Diocese of Parramatta Services Limited (CDPSL), the first step is to complete a short online form to join our waitlist.
After submitting the form an Ambrose team member will be in contact to answer questions, book a tour or progress your enrolment.
LEARN MORE
Learner Capabilities
Santa Sophia has identified the following core capabilities for all students across all stages, giving them the greatest chance of future success. These are reported on and assessed at all stages.