Digital portfolios also ensure that parents get quicker access to the academic progress your child is making.
Santa Sophia Catholic College has long advocated for education breaking out of its archaic constraints and embracing the 21st Century – namely, equipping students with the skills for the future workplace much sooner in their educational journey.
According to the Mitchell Report, many of our Universities are making early offers to students based on their school portfolios because it demonstrates the skill of independence.
Need help accessing your child's Digital Portfolio? Visit our Parent Support Hub.
Through digital portfolios, parents are easily able to follow, track and see grades, for each subject. For the school it also allows reporting in 'real-time'.
The digital portfolio is a modern tool to capture student learning as well as display Certificate evidence, for VET qualifications. At Santa Sophia each child from Year 7 creates their own Digital Portfolio in which they upload all their main learning tasks in every subject for all years of their schooling, along with assessment grades and feedback.
This allows each student to reflect three questions for each unit of work:
Where am I going in my learning?

What are the expectations of this unit of work/project?
Where am I now in my learning?

What have I achieved so far?
What am I confident in?
What are my grades so far?
What are my next steps in my learning?

What do I have to do to improve my grades and grow?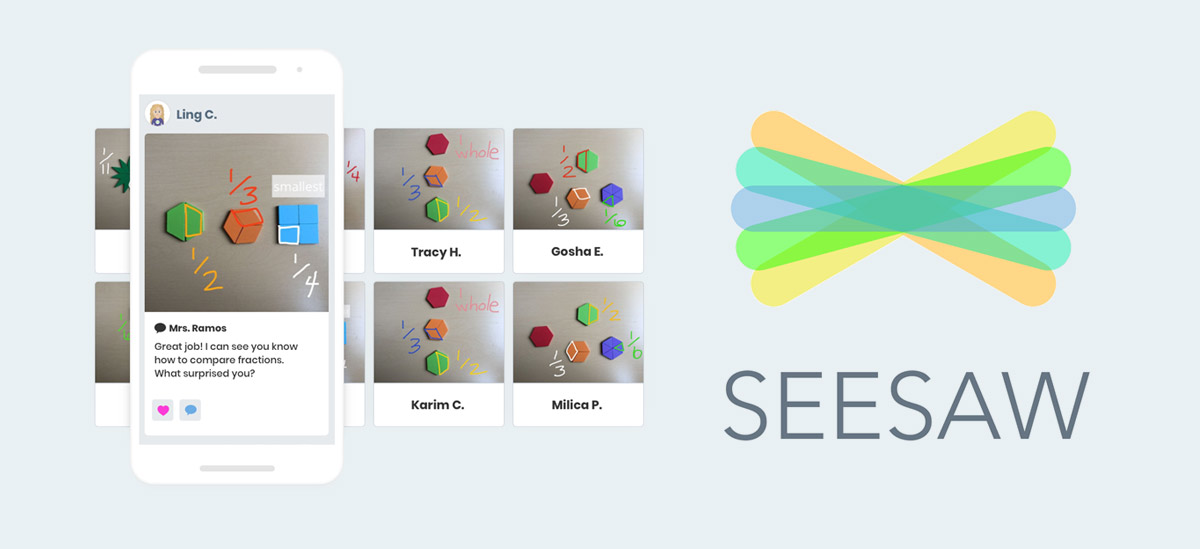 SeeSaw for Primary
Seesaw is a digital learning portfolio for students in Primary to create, reflect, collaborate and share their learning with their peers, teachers and families.
At Santa Sophia, developing strong partnerships and communication with our families is central to the work that we do.
In the primary school, every student has access to their own Digital Learning Journal within the Seesaw Parent and Family application. Seesaw allows for real-time access to the classroom learning successes and reporting to families. Students upload photographs and videos of their work samples and voice recordings of their understandings to capture their daily learning experiences. The students quickly become equipped with the 21st century skills required to use the application, which allows them to be empowered and develop independence to share and reflect on their learning.
Through the Seesaw app, parents are able to view what the students are currently learning in the classroom, their successes in their learning and the next steps and learning goals, at home, in real-time. These regular student learning updates through Seesaw encourages families to continue the learning conversations at home. Parents are able to monitor their child's progress and their next steps in learning. The Seesaw app strengthens our partnership between parents, students and teachers as it provides one of our platforms for communication. Parents are able to send and receive notifications and messages through the application.
The Seesaw application is also a tool for teachers for formative assessment to consistently track learning progress.
Come and see learning in action today!
OUR DEDICATED TEACHERS PLAN THE TEACHING IN DETAIL TO HELP EACH CHILD ACHIEVE THEIR BEST